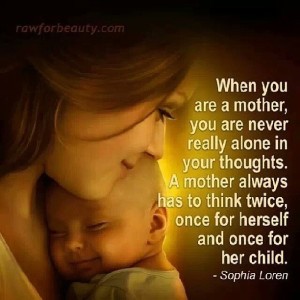 My Book: "Don't Try This Alone"
Silent Epidemic of Attachment Disorder
Forward: The Day Einstein Feared
Chapter 1: Death and Taxes
Chapter 2: No Tears for Dad
Chapter 3: Thanksgiving in Cambodia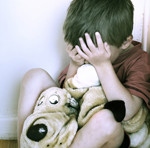 Featured Topics: *Neurofeedback Works
How to Hire a Therapist
Adult Attachment Disorder, AAI Interview
Find an Attachment-based Psychotherapist
Developmental Trauma
Grief Recovery Handbook & Method
Healing with Body Work…and more…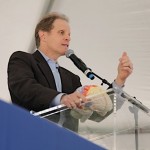 Latest Blog: *Healing Tools  EMDR  Tapping
Apr-May 2015 Brain Healing Webinars
Oct-Nov 2014 Trauma Webinars
Stephen Porges: Polyvagal Theory, Pts 1-3
"General Theory" : How Mammal Brains Work
Bruce Perry: How Your Brain Works 101
Allan Schore: What is the "Self"?
We highly recommend:
From Kathy
That's me above right in third grade, with a bad case of attachment disorder– and me today.  I didn't know attachment disorder even existed until a few years ago — when it finally brought me to my knees.  This is my story of recovery and hope.  I'll share the milestones on my journey, and the people, research, and programs that have saved my life.
A little Brain science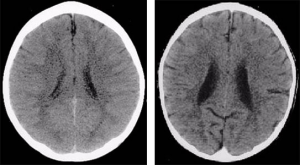 Is this a problem with your brain?  It was with mine, but Whu Nu? (He was first Prime Minister of Burma.)  I laugh now, but  parts of my brain were literally dark, and it hurt. These are three-year-olds' brains:  Left: Normal;
Right: Attachment Disorder
————-
Medical Disclaimer: This website is for general information purposes only. It is simply my own research. Individuals should always see their health care provider or licensed psychotherapist before doing anything which they believe to be suggested or indicated herein. Any application of the material on this website is at the reader's discretion and is the reader's sole responsibility.
Comments are encouraged with the usual exceptions; rants, political speeches, off-color language, etc. are unlikely to post. Starting 8-22-16, software will limit comments to 1030 characters (2 long paragraphs) a while, until we get new software to take longer comments again.
Click for key update: Neurofeedback Works – Van der Kolk. Trauma expert Bessel van der Kolk, MD posted a webinar 8-9-16 which changes the map. He says Sebern Fisher introduced him to neurofeedback. "She showed me drawings that traumatized kids did (stick figures), how they developed after 20 weeks of neurofeedback (real people), after 40 weeks (an attached group). I was blown away," he says. "Nothing I know of can do that."
See The Girl Behind The Door: A Father's Journey Into the Mysteries of Attachment, by the adoptive father of Casey, a Polish orphan with severe Attachment Disorder. Brace for heart break as you scroll down to a video of baby Casey in the orphanage. This is what the physical pain of attachment failure looks like.  So if we have severe emotional pain as teens or adults, we can stop condemning ourselves, stop stuffing it, and go seek healing.  Reality is, we human organisms are easily damaged before age three.
In the wake of his son Matthew's suicide, Pastor Rick Warren, head of Saddleback Church,  said in a statement: "America's mental health system is irreparably broken." The system, he said, "failed Matthew with misdiagnosis and wrong treatments his entire life…."    See the July 26 post here.
#attachmentdisorder #donttrythisathome #KathyBrous
Brain scan source: Perry, BD and Pollard, D., "Altered brain development following global neglect in early childhood," Society For Neuroscience: Proceedings from Annual Meeting,New Orleans, 1997  at https://www.childwelfare.gov/pubPDFs/earlybrain.pdf   See also Footnote 5 here: Silent Epidemic of Attachment Disorder
167,846 total views, 0 views today