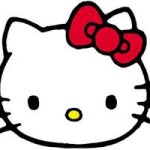 Why Dating Never Heals Emotional Pain
[Updated 7-26-17] People with attachment troubles or other child trauma often ask: why is dating so difficult?  It is, for a reason.
Banks assign teller trainees to handle a lot of good money, so if they're handed counterfeit bills they instinctively feel something wrong, says Dr. John Townsend, co-author of "Boundaries." It hits them without thinking: "Oh, that's counterfeit."
But if we didn't feel safe parental love as kids, we're used to counterfeit, so we gravitate to those who "feel counterfeit" and have no love to give.
Stop dating, John says, and go experience "rivers" of safe platonic love to learn how real love feels. That means a therapist, support groups, same-sex friends, pastors, teachers, anyone who commits to a purely platonic relationship where they'll compassionately hear your hurts but never judge you.
Only after years of that can we can distinguish love from a come-on.
I woke up one day and said, "I've never felt anything but counterfeit. How would I know what's real?  Nobody ever made a real commitment to me; my parents divorced me; my ex was in it for himself; and so were the rebound guys.
"I'm starting here. Bob's cards and emails are counterfeit – so burn the sh-t," I said. "Whatever feelings I have for him, I've got to pin them on Dad and mourn my Dad.  I've got to tell my emotions, 'We can't have Dad back. We've got to Accept The Loss'."
Then instead of the dating hunt,  I invested my life, fortune, and sacred honor to work for "earned secure attachment."  Dr. Dan Siegel says that's when we start out with attachment damage from childhood trauma,  but grow into secure attachment by earning it as adults.  "It's possible to change childhood attachment patterns," as Dr. Mary Main says in a 2010 video. [FN1]
My plan: "become the change you seek," as Ghandi said — and then a good-hearted mate will find me.  Either way, eventually I'll have peace in my soul.
Look, Ma, no hunting or begging – for once in my life!  I've been begging since birth for a scrap of love like Oliver with his begging bowl, and I'm done.  Dating website emails go to my spam folder.
I know it's possible to earn secure attachment, even for those with Adverse Childhood Experiences (ACE) like me who've had developmental trauma "since the sperm hit the egg" and thus the world's worst case of anxious attachment.
I know, because as I force myself to share my most gut-wrenching fears and most body-wracking tears, in person, face-to-face, with entirely platonic "Safe People" [FN2], I've felt a deep movement of architectonic plates down in my body and soul.
I've felt a tiny, new, fragile, and yes, vulnerable part of myself growing slowly but surely for the last few years. And yes there is no magic bullet; it takes time — months and years.  But hey, what else have we got to do if not finally feel some mental health?  "For everything else, there's MasterCard."
Dr. Dan Siegel does say earned secure attachment can come from a relationship not only with a friend or therapist, but also with a "romantic partner."  But usually that's a committed marriage begun young where two kids grow up together, not the on-off disconnect we get dating over 30. [FN1]
For me, dating would wreck my attachment process because a date "wants" something from us that we can't do right now: affection, and often sex — as if we didn't have a severe attachment wound.  But we do.
"Safe People" [FN2] do not want anything from us,  period. They're just humans like me: my grief partner, my girl friend, my Al Anon sponsor, my therapist — anyone who'll simply sit with me for 30-60 minutes once or twice a week and do compassionate listening.
Anyone who will listen like a good parent should have when we came home with hurts to cry about (hopefully not asking for sex).  Like Hello Kitty; she has no mouth; only big eyes that listen deeply.
And as they watch me share myself, they start to feel safe with me, because if I model it for them that emotions are a good thing to share, their mammalian brains pick up the vibe — and then they start to share their fears and tears as well.
That's how attachment starts to grow: eye contact and emotional sharing; google "Limbic Resonance."  The goal is to make these eye-to-eye meetings a two-way street, not a "charity date." That's why the Grief Recovery Handbook works; http://attachmentdisorderhealing.com/featured-topics/grief-recovery/
On the other hand, deep eye contact with a date mostly leads nowhere but the bedroom, which never cured anyone's broken heart. There may be great sex, but without attachment, that only layers more trauma on top of the trauma we have already. (See the "Good Sex in Bad Relationships" chapter in "Women Who Love Too Much" by therapist Robin Norwood.)
Footnotes
FN1  Earned secure attachment occurs when we experience harmful parenting, so we start with insecure attachment, but find ways to "rise above" childhood trauma and "are now securely attached… What's more important than what happened to us, is how we've made sense of our own childhood," Dr. Dan Siegel says. "When we make sense of our past… we become free to construct a new future for ourselves and for how we parent our children. Research is clear: If we make sense of our lives, we free ourselves from the prison of the past."  (Source: video by Dr. Mary Main, Dr. Erik Hesse, Dr. Daniel J. Siegel, Dr. Marion Solomon: https://www.youtube.com/watch?v=YJTGbVc7EJY )
The question is: what ways?  How do we "rise above" and "make sense" of our childhood trauma?
"Mindfulness has been shown to be effective in healing insecure attachment," say Siegel's recent writings. "The purpose of both psychotherapy and mindfulness practice is to provide this internalized secure base. Attunement, whether it is internal in mindfulness, or interpersonal in attachment, is what leads to a sense of secure base." (The Mindful Therapist: A Clinician's Guide to Mindsight and Neural Integration, W.W. Norton, 2010;   Mindsight: The New Science of Personal Transformation,  Random House, 2010).
"The regular exercise of mindful awareness seems to promote the same benefits–bodily and affective self-regulation, attuned communication with others, insight, empathy, and the like–that research has found to be associated with childhood histories of secure attachment," Siegel wrote earlier. " Mindfulness and secure attachment alike are capable of generating… the same invaluable psychological resource: an internalized secure base." (Siegel, 2007, Wallin, 2007, p. 5-6).
In his 1999 book "The Developing Mind: How Relationships and the Brain interact to shape who we are," (Guilford Press),  Siegel defined "earned secure/autonomous attachment" as a pattern noticed by therapists doing the Adult Attachment Interview:  "individuals whose experiences of childhood… [were] likely to produce insecure attachment (avoidant, ambivalent, or disorganized)," but their AAI interview responses instead show "a fluidity in their narratives and a flexibility in their reflective capacity, such that their present state of mind with respect to attachment is rated as secure/autonomous. These individuals often appear… to have had a significant emotional relationship with a close friend, romantic partner, or therapist, which allowed them to develop out of  insecure…into a secure/autonomous AAI status."

FN2   Cloud, Henry, PhD and Townsend, John, PhD, "Safe People: How to Find Relationships That Are Good for You, and Avoid Those That Aren't,"  Zondervan, Grand Rapids, MI, 1995
Tags: Adult Attachment Disorder, Adult Attachment Theory, Adult Attachment Interview, Secure Attachment, Insecure Attachment, Earned Secure Attachment, Brain Science, Brain Stem, Limbic Brain, Developmental Trauma, Fight-flight, Grief Recovery Handbook, Daniel Siegel, Robin Norwood
8,276 total views, 0 views today